InstalTest 3017 Overview
The InstalTest 3017 is a logging tester with Pass/Fail limits preset to AS/NZS3017 and stores test results for printing installation verification and compliance test reports.
---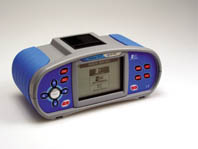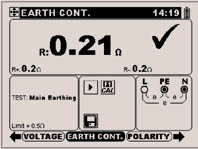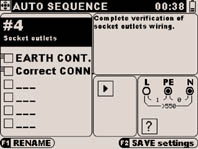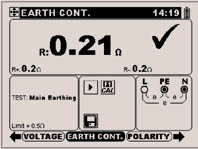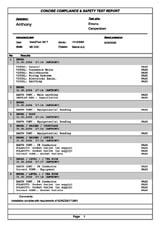 The InstalTest 3017
InstalTest 3017 System ... $2,349 Ex GST Buy Now
OPTIONAL ACCESSORIES
A119X Cable Locating and Circuit Tracing Kit ... $413 Ex GST Buy Now
S2026 20m Earth Resistance 3 Wire Kit  ... $169 Ex GST Buy Now
 The InstalTest 3017 combines the functions of:
Multifunction Instrument
Installation Tester - Single Measurement Functions
Installation Tester - Auto-Sequence Tests
Compliance Reporting and Management System
The InstalTest 3017 can be used for general electrical and troubleshooting work, as well as for installation testing, compliance testing prior to energising and storing test results for printing compliance reports. For a detailed brochure on the InstalTest 3017, click: InstalTest Brochure
Multifunction Instrument:
A wide range of measurements to make electrical work faster, easier and reduce the number of instruments you need to carry around.
Voltage and Frequency Meter
Insulation Resistance Tester
Fault Loop Impedance Tester
RCD Tester
Phase Rotation Indicator
Earth Resistance Meter (Optional Kit)
Cable Locator & Circuit Tracer (Optional Kit)
Installation Tester - Single Measurement Functions:
Measurements and tests with fixed parameters and limits set to AS/NZS3017 and Pass/Fail indication. Also user defined limits for troubleshooting and general electrical work.
Visual Inspections
Resistance to earth connection & equipotential bonding
Insulation Resistance
Polarity
Correct Circuit Connections
Fault Loop Impedance
RCD Test
Installation Tester - Auto-Sequence Tests:
For fast testing and certifying of completed work to AS/NZS3000 Wiring Rules prior to energising the installation.
Visual Inspections
Main Earth & Insulation Resistance of Complete Installation
Metallic Switchboard Enclosure
Aerial Conductor
Equipotential Bonding Conductors
Lighting Point - Full
Socket Outlet - Rapid
Socket Outlet - Full
Fixed Appliances
Compliance Reporting and Management System
For meeting obligations to customers and employees. Test results guarantee evidence of testing. PC based records can be easily be stored and recalled for required statutory period.
Conduct the test, press the MEMory button to save the result and assign the result to a location, e.g. DB1/CB1 or 1st Floor/Room 5. 
Download results to PC software and print-out compliance test reports with actual test results.
Test reports available in Concise format (Pass/Fail) or Detailed format (Pass/Fail and actual readings)
Include Operator name, Test Site name, instrument and serial number,date and time of tests.
Complete solution for installation and electrical work compliance management
For more information, click Compliance Reporting
---

MI-TPI 3 Phase Installation Testing Accessory
MI-TPI 20A 3 Phase Accessory ... $269 Ex GST Buy Now
MI-TPI 32A 3 Phase Accessory ... $269 Ex GST Buy Now
Verify 3 phase installations from the socket outlet, without the need for probing. Use with InstalTest COMBO or IT3017.
The MI-TPI makes 3 phase installation verification safer, faster and more reliable that traditional methods requiring probing of the 3 phase socket outlet.